iCn3D Workshop at Discover BMB (March 2023)
BioMolViz will be hosting a workshop with iCn3D creator, Jiyao Wang, at Discover BMB in March 2023 (Discover BMB Workshop page). iCn3D is an online program for biomolecular modeling that is user-friendly, easily sharable, and conveniently web-based.
Learn more about iCn3D at the NCBI and Fundamentals of Biochemistry Libre Text structure gallery. We hope to see you Monday, March 27, 2023, 12:30 p.m. – 2:00 p.m. at the workshop.
Molecular Docking Workshop at Discover BMB
BioMolViz Steering Committee members Rico Acevedo and Josh Beckham are partnering with Mike Pikaart and Julia Koeppe from BASIL to lead a workshop on open-source molecular docking and visualization tools to explore protein-ligand interaction in the undergraduate classroom at Discover BMB. Join us on Sunday, March 26, 2023, 12:30 p.m. – 2:00 p.m. in Seattle to learn about these tools.
Visualization Conversations
Since Fall 2020, BioMolViz has been hosting a series of informal online conversations monthly to keep our community connected online. We are planning to resume visualization conversations in Fall 2023 and are seeking presenters in the biomolecular visualization field. If you are interested in leading a conversation on a topic in biomolecular visualization education, please contact us.
View the Visualization Conversation archive here.
BioMolViz Workshops
Assessment Writing
BioMolViz hosts assessment writing workshops, where participants work in teams to author assessments that probe visual literacy. Each assessment workshop includes a keynote speaker, networking events, and collaboration with a fantastic community of educators.
Modeling Program Training (iCn3D, Jmol, PyMOL, UCSF Chimera)
Wanting to learn a new program for molecular modeling? BioMolViz offers online two day program training workshops in iCn3D, PyMOL, or ChimeraX. Contract us (info@biomolviz.org) to lead a dedicated workshop for your college or university, or join us for RCN-UBE-sponsored workshops, which are free and open to the biomolecular visualization community. Upcoming workshops will be announced here, and through our newsletter.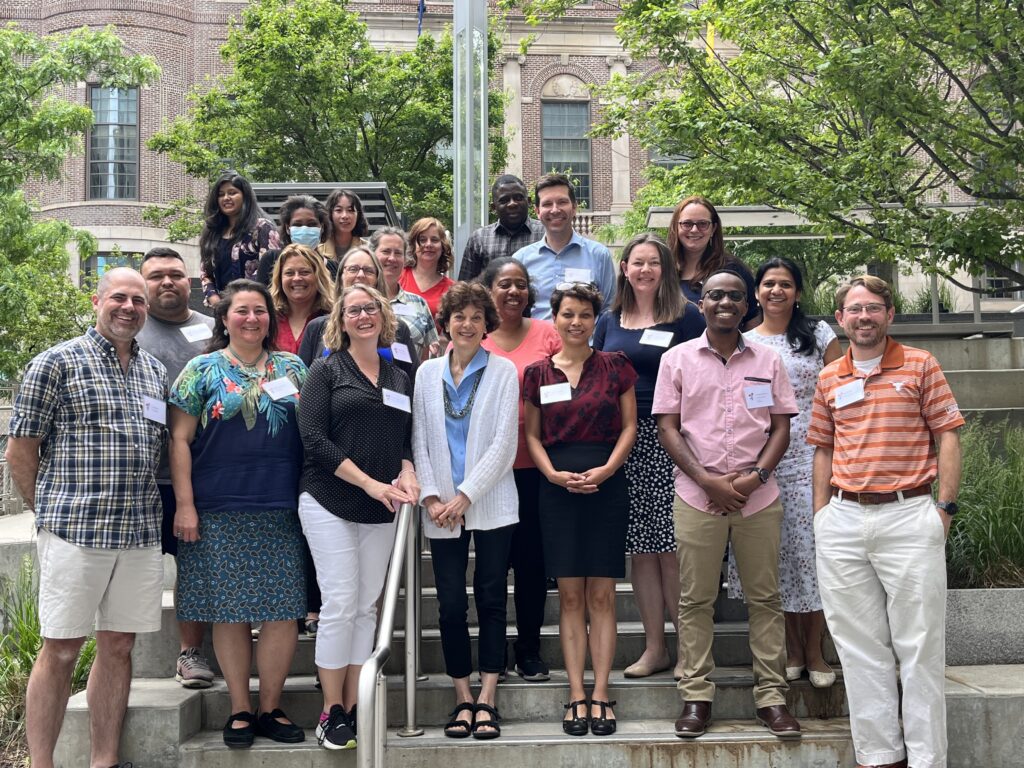 Past workshops
2022
In-person BioMolViz assessment workshop & Nanome virtual reality training
June 2022, Suffolk University, Boston, MA
Nanome VR Training led by Drs. Melanie Berkmen and Celeste Peterson
Online BioMolViz assessment workshop: June 2022
2020–2021 (Online)
Winter Assessment Workshops – December 2020 & January 2021
Summer Assessment Collabs – May & June 2021
2019
Univ of Delaware; January
Univ of the Incarnate Word (ASBMB Education Symposium)

2018
Georgia Institute of Technology; January
Washington Univ in St. Louis; February
Morgan State Univ; March
Univ of San Diego; April

2017
Univ of Tampa (ASBMB Education Symposium)